It's Here!!!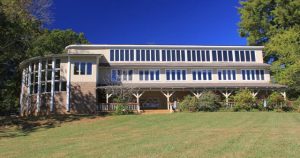 The Nature Center at Steele Creek Park has been expanded, nearly tripling the size of the original facility. Now that the addition is complete and open to the public, the former building will be completely renovated, providing additional room for exhibits, work space, and storage.
Once the total project is done, the numerous improvements will include:
Greatly expanded exhibit space for entirely new and engaging displays;
Hands-on learning exhibits for children of all ages;
Full handicap accessibility;
A large multipurpose classroom/meeting space, complete with laptops and audiovisual equipment;
An outdoor amphitheater and other venues to enhance experiential learning;
Expanded and improved work space for Nature Center staff and students conducting research at the Park;
Additional space to showcase our herbarium, donated collections, and natural history library.
Contact us by e-mail at [email protected]