Another Successful Wildlife Weekend
This year's Wildlife Weekend celebrated the 25th Anniversary of our nature-themed event. An estimated 150 visitors participated in Wildlife Weekend 2022, marking a strong return from the COVID-era levels. During the past year we celebrated the dedication of the Native Plants Garden, the first harvest of honey from our educational apiary, and the installation of our observational beehive in The Nature Center. These hallmark events made choosing this year's theme, "Plants & Pollinators", an obvious choice.
The traditional Friday evening kick-off event began with a social hour featuring Sonie Schermer's gastronomic assortment of meats, cheeses, crackers, and sweets. After welcoming remarks by our Events Chair, Wes Walker, Terry Napier, Director of Bristol Tennessee's Parks & Recreation Department, delivered a few words regarding the past quarter-century of Steele Creek Park. Jeremy Stout then introduced our keynote speaker, Dr. Gerardo Arceo-Gomez, who delivered an entertaining, educational, and insightful presentation on plants and pollinators. For those who missed it, Dr. Arceo-Gomez' presentation can be viewed here on the City's YouTube channel.

Friday evening's events culminated with the announcement of awards for the Wildlife Weekend Amateur Photography Contest.
Saturday morning, a dozen or so birders joined in the traditional Early-morning Bird Walk, sighting a variety of interesting species including a Rose-breasted Grosbeak, a Palm Warbler, and a Red-breasted Nuthatch. They ended up at the ever popular Bird Banding Station set up and conducted by Richard and Rack Cross. There, a total of 14 birds were banded. Of particular interest were a Northern Cardinal that had been banded during Wildlife Weekend in 2018, and a Gray-cheeked Thrush, the first of its species to be banded at the Park.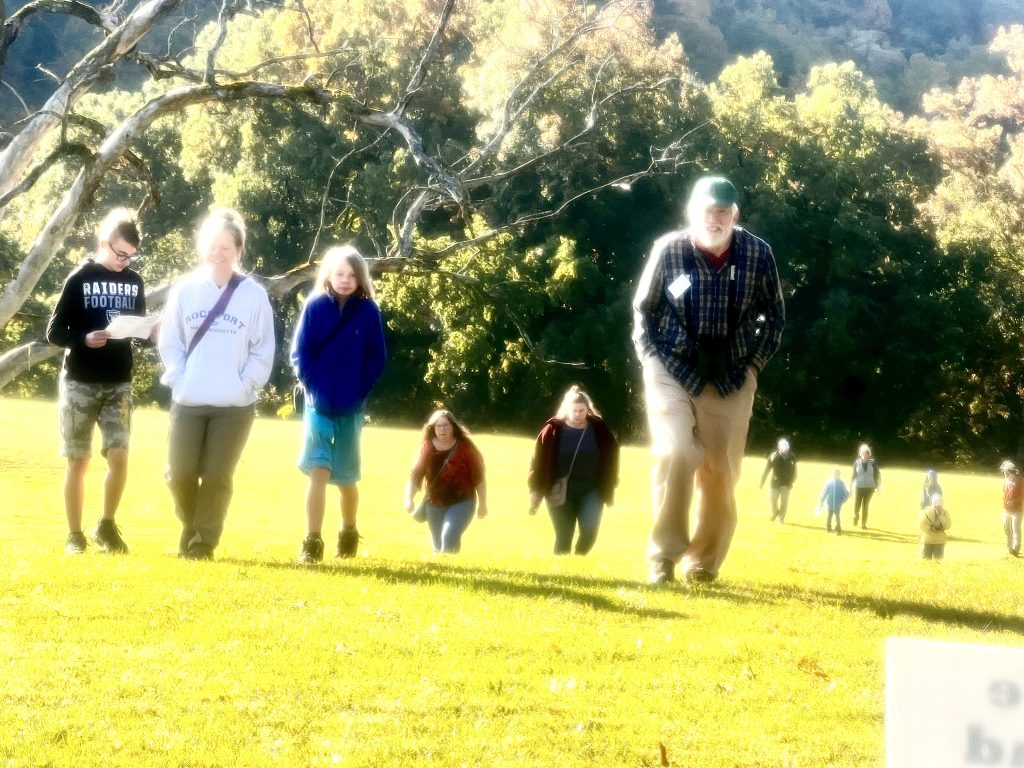 Meanwhile, dozens of volunteers worked in the morning chill to prepare The Lodge and The Nature Center for the anticipated influx of participants. After a bit of a slow start, as temperatures increased, so did the volume of visitors and the multitude of available activities. s the early morning bird walk was taking place, Appalachian Trail thru-hiker and Board member Harvey Anderson (a.k.a Commander) led a 5-mile hike out to Jackson's Camp at the far end of Slagle Hollow. His early morning trek (along with his second hike offering in the afternoon) will hopefully become a regular Wildlife Weekend offering.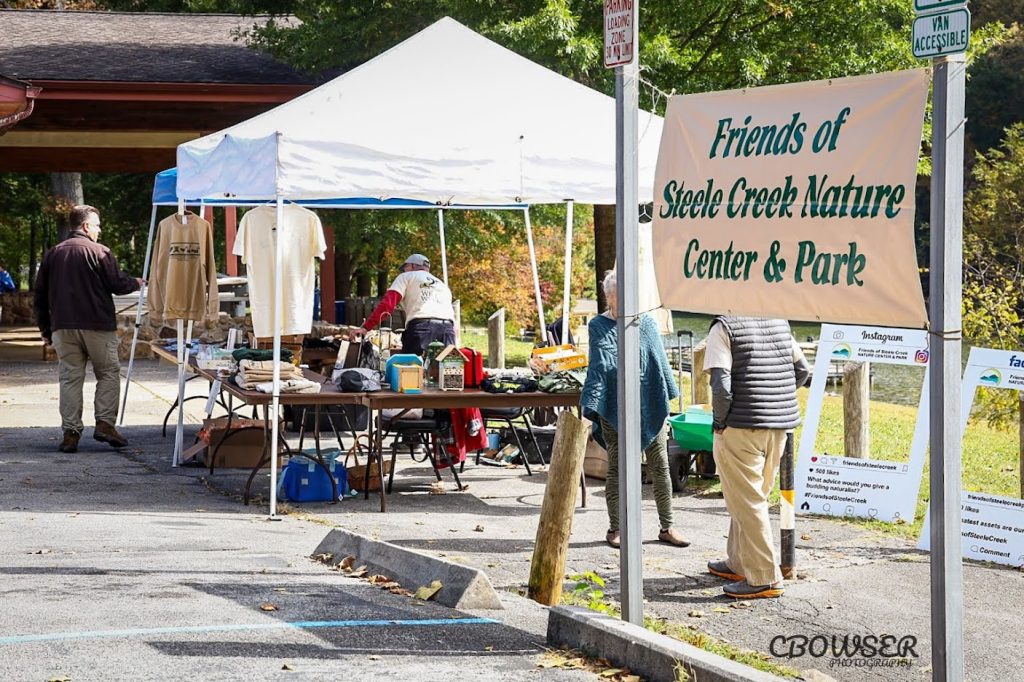 The interactive kiosks teamed with activity, providing something for just about any naturalist's interests. Mick Whitelaw's fossil casting drew large crowds, as did the owl pellet dissection and the Campbell Family's Crafts Table. The birding community was well represented with the Bristol Bird Club providing their extensive knowledge of various birding information, an interactive display of bird skins, and Ron Harrington's "Hawk Watch" display focused on regional raptors and raptor migration.
Steph Cousins' Reptiles display gave visitors a chance to hold a live corn snake, while Cade Campbell imparted his expansive arthropod knowledge at the Insects and Spiders kiosk. A wide array of specimens at the Rocks and Minerals kiosk was presented by the Stout family, with Jeremy, Jenifer and Elliot providing insight into the geological aspects of nature and the Park.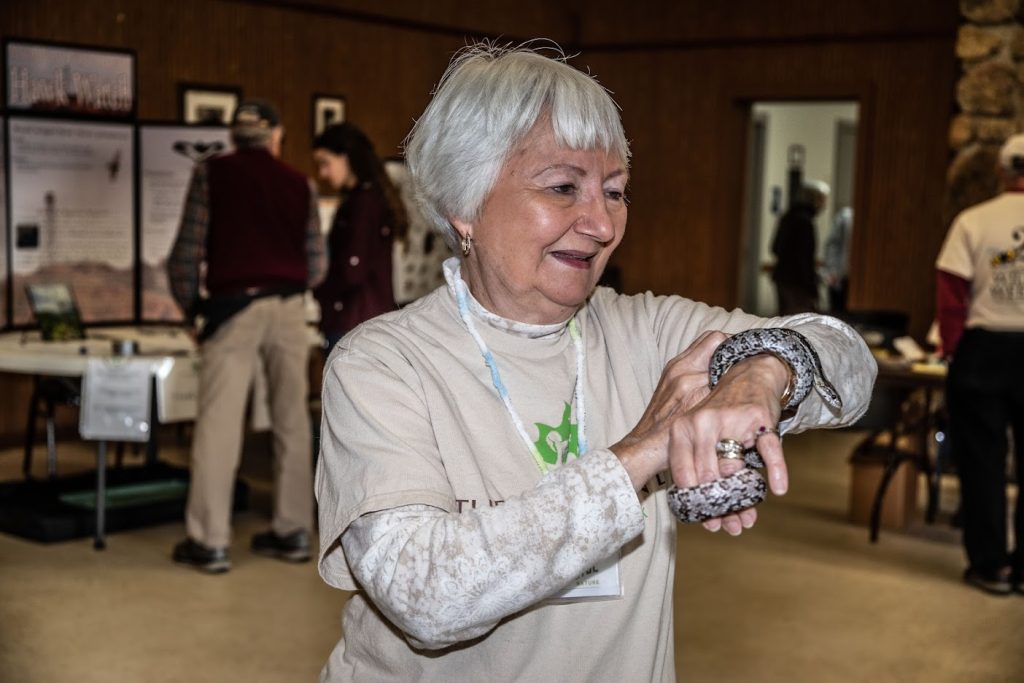 The Washington County Master Gardeners set-up shop on the back porch of The Nature Center adjacent to their certified Monarch Watch Waystation garden. These green-thumbed ladies presented informative talks regarding various native plants, and gave away an assortment of plants and trees.
Participants also had the opportunity to engage in several themed hikes and walks. Cade Campbell led a mid-morning walk in search of insects and spiders in their micro-habitats. Harvey "The Commander" Anderson led two traditional hikes into the knolls. The morning trek headed to the highest point in the Park, and the afternoon hike to the oldest tree in the Park. Mike Gartin's Mushroom Walk was a very popular outing, with over a dozen participants following this "fun guy" in search of fungi.
Jeremy Stout's mid-afternoon Honeybee Walk originated at the newly installed observation beehive in The Nature Center and terminated with bees a-buzzing at the outdoor educational apiary. Lance Jessee hosted the final (and perhaps most popular) pedestrian activity of the day; about two dozen participants joined him for his Reptiles Classroom Presentation and Walk. New to this year's hikes were in-hike drawings to win one of our 25th Anniversary Wildlife Weekend t-shirts. Over a dozen participants were rewarded with t-shirts during these hikes and walks.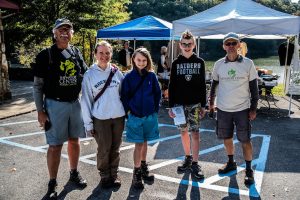 Our traditional "Wildlife Weekend Passport" (allowing visitors to track their travels throughout the various Wildlife Weekend activities) saw a significant upgrade this year. Historically limited to the interactive kiosks, this year the "Passport" was expanded to include over 30 Wildlife Weekend activities, and prizes were awarded to some participants based on the number of activities visited. Additionally, digital Passports (using smartphones and the GooseChase app) were made available for those preferring to go "paperless".
Chippy the Chipmunk, our Steele Creek Park mascot who has been on an extended sabbatical, made his return to Wildlife Weekend this year. Chippy toured the park, interacting with folks of all ages; as in the past, he was the biggest hit with the many future naturalists he encountered!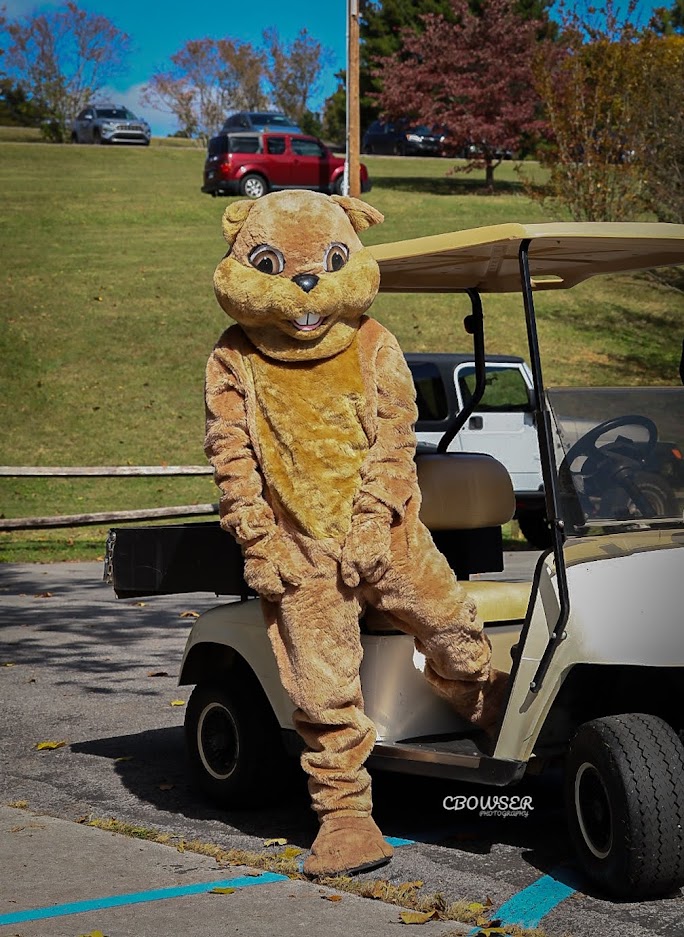 Finally, a big "thank you" to the Eastman Camera Club who accepted our invitation to help document this year's event. With four of their photographers capturing the wide array of activities through their cameras' eye, these amateur and professional photographers provided "Friends" with over 150 professional-grade photographs for royalty-free use.