The Nature Center at Steele Creek Park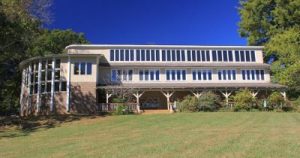 The Nature Center at Steele Creek Park is a treasure trove of information for those who want to learn more about the natural history of the Park and the region.  Originally housed in a rustic building that was constructed from locally obtained timber, it was greatly expanded in 2017 to accommodate a large number of new, interactive and educational exhibits. Friends of Steele Creek has raised the funds for the all of new exhibits, all of it locally.
The Nature Center staff includes one full-time and two part-time naturalists
and several part-time volunteer and seasonal junior naturalists.  In addition to providing regular programs for schools and the public, they are always willing to answer whatever questions you might have about the park, the exhibits, or the natural history of the area.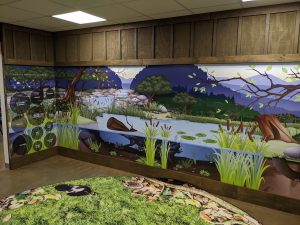 Our cooperative expansion project continues with new exhibits still on the drawing board. Check here to learn more about what we're up to these days.